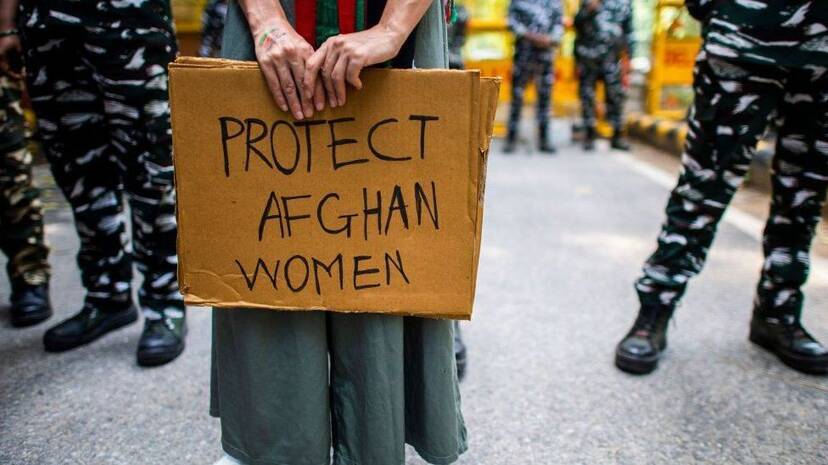 Sree Narayana Guru's advice that it is more educational institutions that is beneficial for human progress than more worship centers, is significant now more than ever. Every exploitation takes place because of a lack of knowledge and education. For this to change, every man and women in a country must be educated equally. The world is denouncing the Taliban's move to ban university education for women. The women coming out in protest in Kabul against this order is a big move. These protests show that religions must change according to the times.
Once education is banned for women, it will lead to their exploitation. That in turn will lead to a highly male dominated society where inequality is the norm. Saudi Arabia's decision to allow more freedom to women is a hopeful move for a change. Saudi Arabia has made uniforms mandatory in exam halls and the purdah is banned.
When religious teachers are arguing for that it is their right to wear hijab and that school authorities have no right to avoid it, the biggest Islamic nation has banned the purdah in exam halls. Saudi has also allowed ladies who are driving to avoid the purdah. The women's complaint that the purdah is uncomfortable while driving has led the authorities to take such a decision.
When it coms to women and children, their opinions must be given weightage not the opinions of religious leaders. However, Taliban is ignoring all such things and moving forward with its anti-women decisions. Taliban has ordered that without any further notice, women must not enter university campuses in Afghanistan. This monstrous order came after thousands of girls were getting ready to join universities after passing the entrance exams.
Earlier there was a ban on girl students choosing subjects like Engineering, Economics, and journalism. When the Taliban gained power last year, the leaders dropped hints that they had abandoned their traditional policy of neglecting education to women. However, the bans they have issued now is just the opposite of that.
The Taliban has also banned women from travelling alone on airplanes. There is ban for women from many jobs in that country. No modern country in the world will accept policies that completely negate women from all walks of life. Even Pakistan too have asked Taliban to withdraw their ban.
Religion must be for the good of mankind. It must not be something to terrorize and exploit women and children. The Taliban must realize this by the brave protests of the girls in that country.