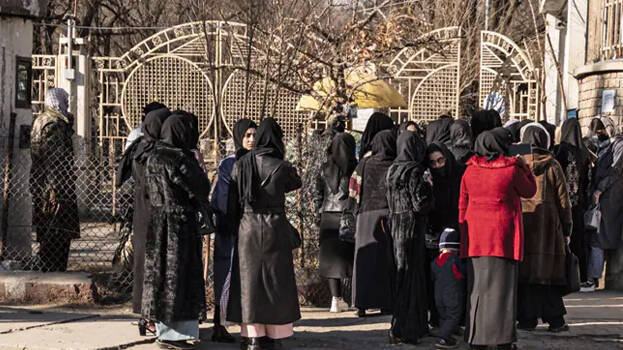 KABUL: After the Taliban banned university education for girls, reports say that male students have skipped classes in protest against it. They have said that they would not enter classes till the ban against girls is lifted.
One of the male students said that they would not continue education until the education ban on girls is lifted in the country. Another student said that they don't need the education that is banned for their sisters. Taliban must reconsider its policy.
Towfikulla, a teacher, said that a request will be given to Taliban to reconsider their decision against girls.
Afghanistan education ministry had banned the higher education of girls earlier. This has led to worldwide condemnation against Taliban. The regime prevented hundreds of girls from entering the universities. The Taliban also ordered to oust girls studying in universities and prevented girls from coming to universities until further notice.
This was condemned by the UN, the US and Britain.