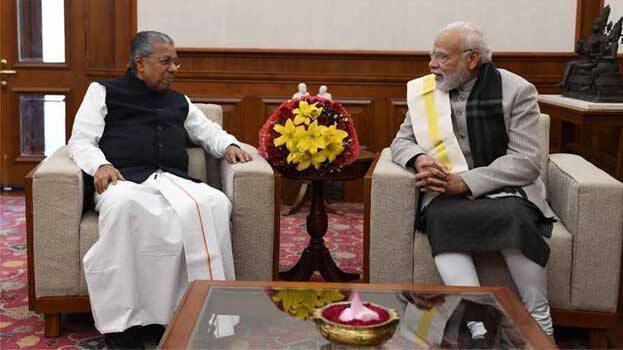 NEW DELHI: Chief Minister Pinarayi Vijayan met Prime Minister Narendra Modi at the Prime Minister's office in South Block, New Delhi. The main topic of discussion was regarding the preparations to be taken in the event of the rising Covid concerns. The Chief Minister also mentioned the preparations being made by Kerala to tackle Covid. Chief Secretary VP Joy also attended the meeting.
Meanwhile, the buffer zone issue was not discussed in the meeting. The meeting also agreed to strengthen the relationship between the Centre and the states and to boost the activities for speedy completion of various central and state projects.
The Chief Minister explained to the Prime Minister the activities being carried out by the state government for the development of National Highways in Kerala.
After the meeting, both wished each other a Happy New Year. The Chief Minister greeted the Prime Minister through a traditional shawl wrapping. Kathakali sculpture was also given as a gift.