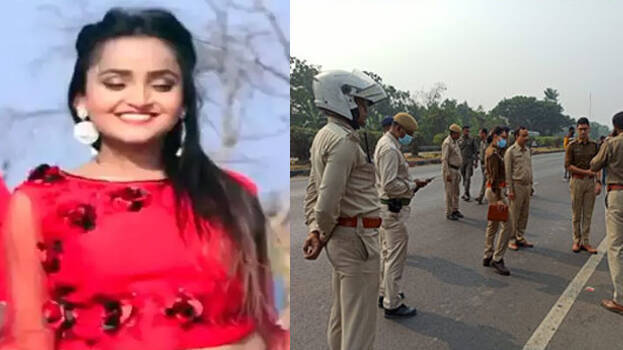 HOWRAH: Riya Kumari, an actress from Jharkhand was shot dead in West Bengal's Howrah. The police informed that the actress died while resisting a robbery attempt. The incident happened while she was travelling with family to Kolkata. Riya's husband Prakash Kumar who is a producer was also attacked by the gang.
Riya, her husband and their two-year-old daughter was inside the car. During the journey, he stopped the vehicle near Mahishreka bridge at 6 am to take rest. Prakash told the police that the three-member robbers' gang had attacked them during that time. Riya who saw Prakash being attacked tried to save him and she was shot during this.
The gang fled the spot after she got shot. Prakash who was injured drove 3 kilometres seeking help. Then Prakash met the locals near highway and explained them about the incident. They helped him to reach SCC Medical College hospital which was nearby. But the doctors said Riya was dead by the time she reached the hospital.
The police stated that they are investigating the incident in detail and questioned Riya's husband. The police also informed that the car has been sent for forensic examination.