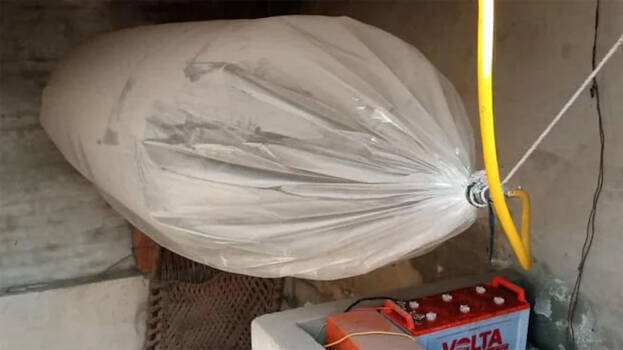 ISLAMABAD: As price rise in Pakistan has turned severe in the disintegrating economy, people are experimenting risky methods to cut short expenses. A video of cooking by filling LPG in a plastic cover to save the cost of buying cooking gas in cylinders, has surfaced. Illegally obtained gas is filled in plastic covers.

LPG is stored by Pakistanis in Khyber Pakhtunkhwa province. New gas connections are not being provided to residents of this area since 2007. The reason is that the pipeline carrying the gas is irreparably damaged. Meantime, if you want to buy gas in a cylinder, you will have to spend 10,000 Pak rupees. However, if you pay Rs 500 to 900, will get gas in plastic bags.

LPG is filled in a plastic cover with the help of a compressor. It closes with a nozzle and valve like in a cylinder. It takes about an hour to fill a plastic bag with three to four kilos of gas. A video of bags filled with gas has surfaced. A single spark is enough to set an area ablaze. Eight people were recently injured when gas-filled bags were burnt. However, Pakistanis are not ready to give up this practice of cooking.