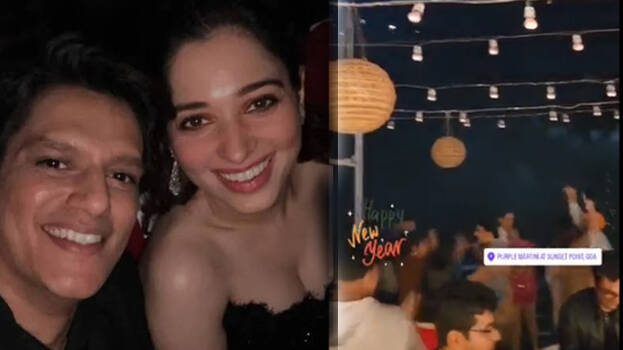 It seems Bollywood actor Vijay Varma and Tamannaah Bhatia are in love. Recently, the news that suggested they were in a romantic relation was spread on social media. The rumors began after Vijay Varma visited Tamannaah at her home on her birthday which was on December 21st.
Now, as if to confirm their relationship, video of the couple celebrating New Year in Goa has surfaced. In the video of their new year celebration party, the two stars are seen kissing each other. Though, the video is not very clear, Vijay Varma is wearing in white shirt and Tamannaah is wearing a pink cloth.
However, both the couples are yet to post any photos that show them together on their social media pages.