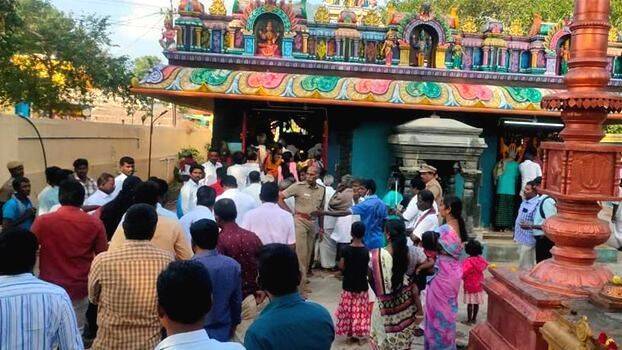 CHENNAI: The ban on lower caste from entering the Kallakurichi Varadaraj Perumal Temple has been lifted after two decades. After people from the Dalit community entered the temple and did worship, a new era has begun in Tamil Nadu this new year.
Only upper castes people were allowed by the temple committee to enter the temple and do worship. Hundreds of families have been agitating against this for months. This resulted in high officials intervening in the matter and on January 2 they were allowed entry.
For years efforts were on to lift the entry ban for a certain community at Varadaraj Temple. After the protesters gave petition to the authorities, the temple committee did not relent to lift the ban on Dalits. In the meantime, some people tried to enter the temple and do worship which led to some untoward incidents. Following this, those living nearby began a continuous protest six months ago.
Following the protests, under the leadership of IAS officers, a consensus discussion were done, which helped to solve the issue to an extent. In addition to the discussions done by the District Collector, the protesters went to the office of the Devaswom Minister and submitted a plea.
Finally, they received a favorable verdict allowing hundreds of people to enter the temple and worship.