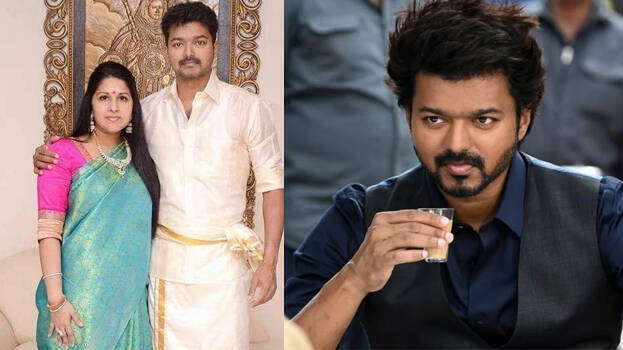 The weddings and divorces of actors always become news. Now such a report about actor Vijay's divorce is also circulating on social media. Sangeeta is Vijay's wife. The reason for this report is that someone has edited the actor's information in Wikipedia.
Although his wife Sangeeta's name is added in Wikipedia, it is given in the bracket that they got married in 1999 and divorced in 2022. After this, gossip started spreading that the couple separated by mutual consent and that the reason for the divorce was Vijay's relationship with a Malayali actress.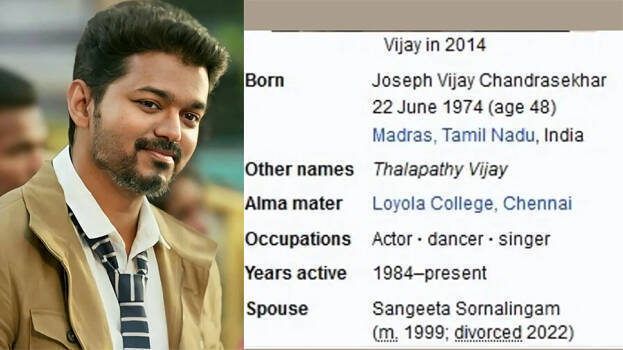 Sangeeta didn't attend the audio launch of Vijay's new film 'Varisu' and Priya Atlee's Seemantham function, which fuelled these gossips. According to a media report, sources close to Vijay have responded that all these are false. Sangeeta and her children were in America so they did not come with the actor. It is said that the actor will go to US soon to be with his family.