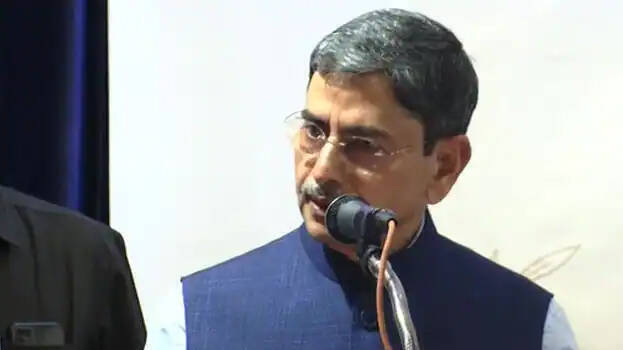 CHENNAI: Tamil Nadu Governor R N Ravi's remark that Thamizhagam would be more apt than the name Tamil Nadu, has stoked a controversy. The Governor said the people have been cheated in the 50 years of Dravidian politics.
DMK treasurer and MP T R Balu soon after the remark said the Governor should stop acting as BJP's second state chief. 'This is highly condemnable and he should have said this from BJP state headquarters Kamalalayam and not from Raj Bhavan.
Twitter buzzed with #TamilNadu where DMK IT wing and Dravidian party supporters started to post #TamilNadu following his remarks. The governor's controversial remarks were at a function held at Raj Bhavan to felicitate the organizers and volunteers of the Kashi-Tamil Sangamam.
'There has been a regressive politics in Tamil Nadu. The organizers of the Kashi-Tamil Sangam have brought us together. The entire effort has been created in half a century to reinforce this narrative that we are not part of the nation, an integral part of the nation.
Many false and poor fiction have been written here. This must be broken. Truth must prevail. In fact, Tamil Nadu is the land that holds the soul of India. It is the identity of India. Thamizhagam would be more apt than Tamil Nadu,' he said.