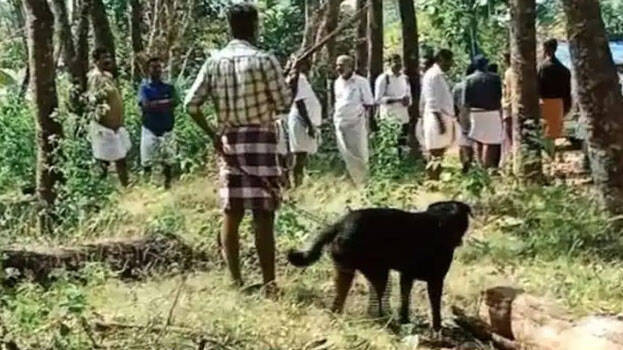 KOLLAM: The police have not been able to arrest the man who unleased violence in Chithara with a sword and a dog. The attacker Sajeev is in his own house. He has locked the gate after letting loose his dog. Police said he cannot be arrested without coming out. However, the locals blame the police for not arresting the man even after a day of the attack.

Sajeev barged into the house of Suprabha at Kizhakkumbagam with a sword and his pet dog and then unleashed violence. The incident happened at around 10 am. Sajeev entered her house with his Rottweiler, shouted at her and asked her to get out. Suprabha got scared and ran inside her house. Sajeev's claim is that Suprabha is living in the property owned by his father. Though the locals tried to calm him down, he did not relent. The police arrived and withdrew him from there.

The police registered a case against him for barging into the house and possessing a weapon. When the police asked Sajeev to come to the station, he went to his own house, locked the gate and let loose the dogs. The police came to his house and tried to arrest him but could not. With this, the police team returned yesterday and came this morning, but could not arrest him.
The locals blamed the police for not arresting him. They said that he had caused similar problems earlier also. Meantime, the police said Sajeev had expressed mental disorder before.