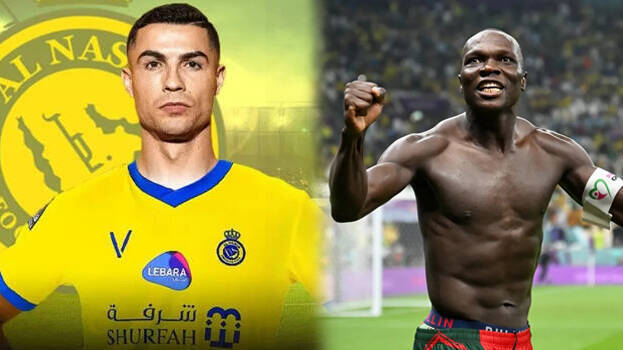 RIYADH: Vincent Aboubakar gained the attention of fans by his goal in the World Cup. In the Qatar World Cup, the player scored two goals and assisted one goal in three games. The fans can't forget the goal scored by the player in the last seconds of the game against Brazil in the group stage and the celebration by taking off his jersey. Aboubakar, who was sent off after getting a red card in the last match of the World Cup, is almost facing a similar situation in his own club, Al-Nassr.
Al Nassr Club became active in the discussions of the football world after Ronaldo's arrival. His arrival is beneficial to the club in many ways, but it has a negative impact on Aboubakar, who leads the front line. While Ronaldo is about to make his debut for the club, there are reports that it has led to Aboubakar leaving the team.
Eight foreign players are currently allowed to play in the Saudi Football League. The club cancelled the contract with Aboubakar to include Ronaldo as one in the group. Reports indicate that Ronaldo will make his debut on the 22nd of this month. In the meantime, Al Nassr informed that the contract with Aboubakar was cancelled by mutual understanding. The player was fired from Al Nassr with only one and a half years remaining in his current contract. There are also rumors that Aboubakar will join Ronaldo's former club, Manchester United.