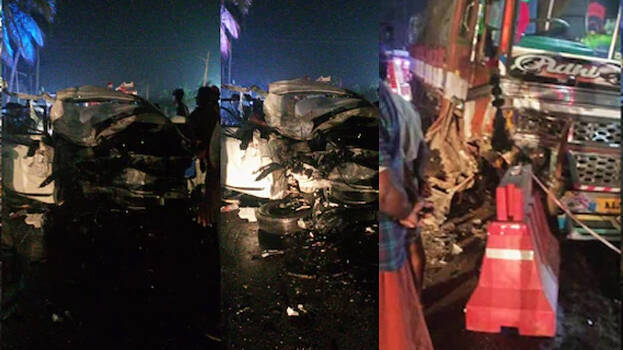 ALAPPUZHA: The official car carrying home secretary V Venu and his family met with an accident. The car collided with a lorry at Kottankulangara near Kayamkulam. The incident happened Monday early morning at 1 am.
Seven including Venu, his wife Sarada Muraleedharan and their son Sabari sustained injuries. They have been hospitalized at a private hospital in Parumala. Reports said Venu sustained injuries on his nose, forehead and urinary bladder. He is presently in the ICU.
Sarada Muraleedharan is additional chief secretary of the local-self-government Department. The accident happened when the family was proceeding to the capital city from Kochi. The car collided with the lorry going to Ernakulam.