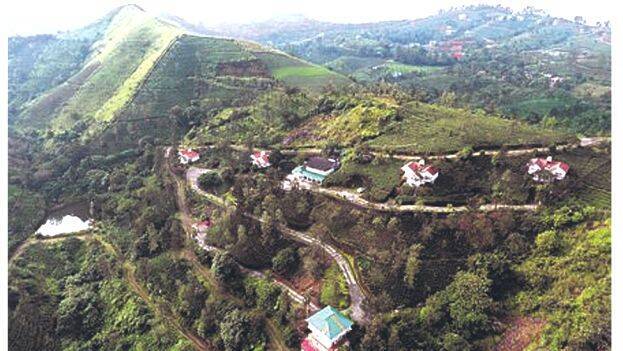 THIRUVANANTHAPURAM: The amendment in the law to regularize small constructions up to 1500 square feet in patta (title deed) land in Idukki district and also the diversion of land allotted for agricultural purposes, will be applied in other districts in the state. It will also be considered to regulate constructions above 1500 sq feet by imposing fines.
The complaints of Idukki natives regarding patta land, puramboke land, Cardamom Hills and land related to hydropower project will be resolved. The decision of the high-level meeting chaired by the Chief Minister is to present the bill to amend the Land Assignment Act, 1960 in the legislative session starting on 23rd. The amendment would also include a new section to the act which gives the government the power to make rules to regulate diversionary use. For this, rules will include provisions regarding the levy of application fees and special fees.
A separate list of land sanctioned by the Central Government for allotment in the Cardamom Hill (Yela mala) reserve will be made available soon and title deeds will be granted to eligible land holdings. 20384.59 hectares of land have been sanctioned for this. The meeting assessed that around 10,000 hectares of land can be given title deeds.
Can be regularized without penalty
Buildings defined as public buildings under the Rights of Persons with Disabilities Act, 2016, including educational institutions, workplaces, commercial centres, religious, cultural or recreational institutions, constructions for public use, government institutions, clinics/health centres, judicial forums, bus stands, roads and private institutions widely used by the public, would be excluded from this.
Issues in Idukki
1. The monopoly lease of cardamom forests has been classified as a normal title deed and used independently. At present, the rights of the land are with the revenue department and the trees are owned by the forest department.
2. Title deeds for those who live in the areas that have been earmarked for hydropower projects and left as unnecessary.
3.Title deeds for revenue land used for agricultural purposes in puramboke land business establishments. It is allowed to use land granted for agriculture for other purposes. The ban on construction of patta land in eight villages including Munnar will be lifted. Applicants -24070.