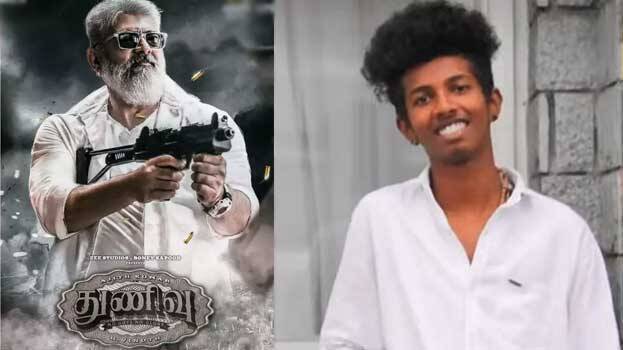 CHENNAI: In a tragic incident, a 19-year-old boy fell to death from a lorry while celebrating the release of Ajith starrer 'Thunivu'. The accident happened on the Poonamallee High Road near Rohini Theatre in Chennai.
Fans were dancing and singing after climbing a lorry to see the first show of Ajith's film Thunivu. The film released Wednesday morning at 1 am. Bharath Kumar, who was dancing allegedly lost his balance and fell down. He was a native of Chintadripet. Though seriously injured Bharath was rushed to the hospital, his life could not be saved.
Celebrations started in Tamil Nadu from yesterday prior to the release of Vijay's Varisu and Ajith's Thunivu. Therefore, the government had imposed many restrictions. There were warned from using large cutouts and from performing paal abhishekam. However, as part of the release of the films, thousands of youths had gathered on the streets. The police were struggling to control them.