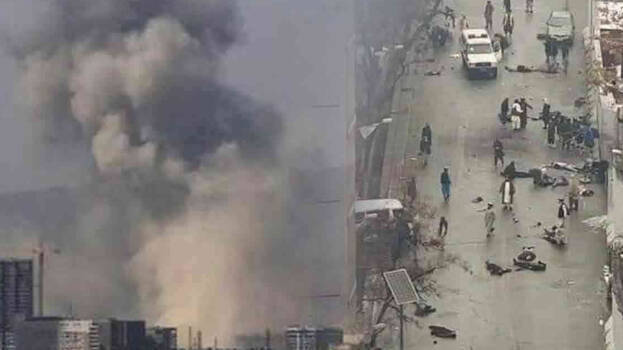 KABUL: A suicide bomber killed at least 20 people outside the Afghan foreign ministry in Kabul on Wednesday, the police said. The blast took place around 4:00 pm local time. Many people have been injured.
The spokesperson of the Ministry of Information and Communications in the Taliban government said that the terrorist had planned to enter the foreign ministry but failed.
There are unconfirmed reports that the Chinese delegation was negotiating with the Taliban at the time of the blast and that the attack was aimed at them.
Emergency Hospital, a surgical centre for those wounded by the war run by an Italian NGO, said it had received more than 40 patients following the explosion. The United Nations and several countries, including Pakistan and the United Kingdom, condemned the attack.
No group has claimed responsibility so far. A spokesman for the Kabul Police Chief said that security has been beefed up in the area following the explosion.