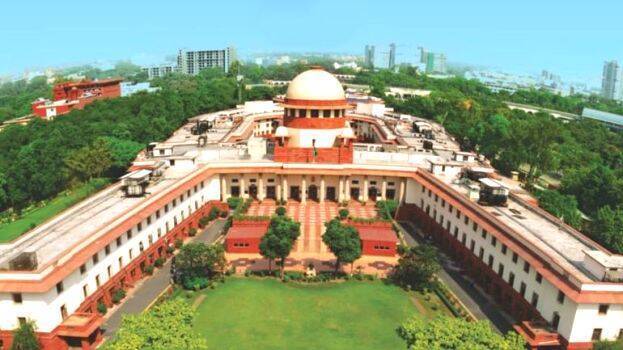 NEW DELHI: Citing the judgment of the Constitution Bench, the Supreme Court has warned that the central government is bound to appoint judges if the Collegium reiterates its recommendation for the appointment of judges. With this, the judiciary-government war has intensified.
The Supreme Court collegium comprising Chief Justice DY Chandrachud, Justice Sanjay Kishan Kaul and Justice KM Joseph issued the warning in a letter to the Union Law Ministry. The warning comes after the collegium recommended for the third time the appointment of lawyer Nagendra Ramachandra Naik as Karnataka High Court judge.
In 1993, a nine-judge Constitution Bench had ruled in the Second Judges case that the Centre must accept the collegium's recommendation if it is reiterated. The Centre's position is a violation of this judgment. The letter also mentioned another judgment dated April 2021 that if the government has a disagreement, it should return the recommendation within 18 weeks and if the recommendation is reiterated, the appointment should be made within three to four weeks.
The Attorney General had earlier assured the Supreme Court that the Centre would immediately process the names of 44 High Court judges recommended by the collegium. However, no order has been issued in this regard so far.
Naik's name was first recommended in 2019
The Collegium had recommended Nagendra Ramachandra Naik as Judge of Karnataka High Court in October 2019.
The recommendation was reiterated in March 2021. That too was returned by the Centre. A third recommendation and warning followed
The Centre had sent back 20 recommendations in November 2022. Nine of these were reiterated by the collegium
Appointment of Kerala High Court judge
The next collegium meeting will decide whether to send the recommendation for the appointment of lawyers Arvind Kumar Babu and KA Sanjitha as judges of the Kerala High Court for the third time.
The first recommendation was made on September 1, 2021. The collegium reiterated this recommendation on 11 November 2021 after the Centre returned it. This too was returned after a year