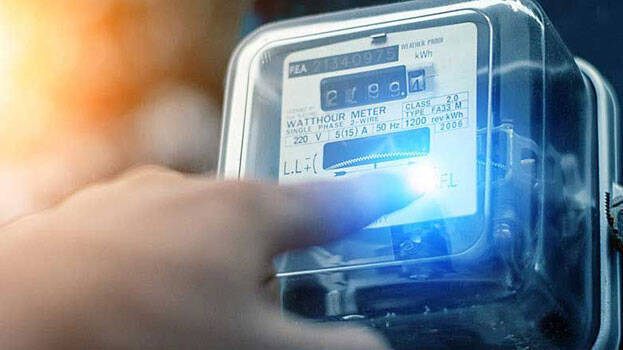 THIRUVANANTHAPURAM: The smart meters that will show the electricity used and the amount for it will be introduced in Kerala in April. In the first phase, smart meters will be installed in 37 lakh connections in fourteen divisions where KSEB is getting good income. The slab system will cease to exist. There is also an advantage that consumers need to pay only for the electricity used. There will be no fixed charge. However, the rates will be higher for the night.
A private organization will be in charge of installing the meter and collecting electricity bills. This institution will transfer the money to KSEB. KSEB will continue with the tasks of new connections, maintenance and power supply. The project will be run by the Delhi-based REC Power Distribution Company which is on a panel nominated by the Centre.
The next phase will be implemented within the next six months. Smart meters will be installed for government, industrial establishments, industries, shops, and household customers with more than 200 units per month.
The project is being implemented amid opposition from left unions who are alleging that privatization is taking place. The cabinet took a favorable decision after realizing that the project is necessary to raise the borrowing limit of the state and to bring KSEB out of losses.

It was decided to implement smart meters when Dr. B Ashok was KSEB chairman. The later management backed down after leftist organizations opposed it. The contract with REC company is for ten years. The private company will bear the total cost of Rs 8,174.96 crore.
Divisions where project will be implemented
Thiruvananthapuram (whole city), Kazhakoottam, Ernakulam (whole city), Trippunithura, Aluva, Muvattupuzha, Perumbavoor, Kozhikode, Feroke, Kannur, Palakkad, Tirurangadi, Pallom, Kasaragod.
Pre-Post Paid
Domestic customers can choose either prepaid or postpaid. Prepaid meters will be installed for government institutions
No money will be charged if the house remains locked and electricity is not used. There will be a hike in the rate for electricity used between 6 to 10 pm
Like a mobile, electricity will get disconnected when the charge runs out. Recharging will restore the connection instantly
Electricity will be disconnected even in government institutions including hospitals if they fail to pay their bills

Consumers need to pay only rent for smart meter
The price of a smart meter is 6000 rupees
Consumers need not pay the price
The rent for the meter will be up to 65 rupees