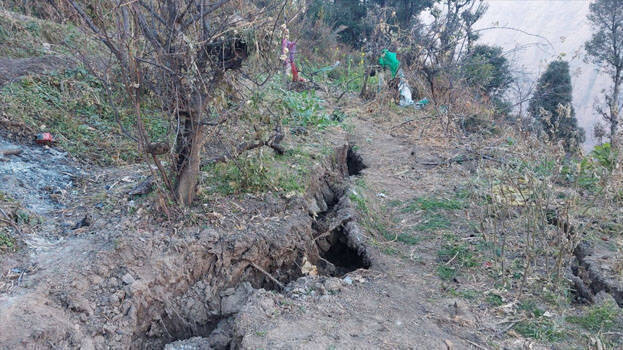 NEW DELHI: The ISRO's report that the entire Joshimath town in Uttarakhand is sinking has been withdrawn. It is indicated that the report was withdrawn due to the displeasure of the government. At the same time, ISRO explained that the report was removed from the website because it was misinterpreted. The government had expressed its displeasure over the publication of the report, which raised concerns while the evacuation process was ongoing.
The ISRO report states that Joshimath sank by 5.4 cm in the 12 days between December 27 and January 8 and had warned that the rate of subsidence was increasing. Between April and November 2022, the town sank by 9 cm in seven months. But the subsidence has accelerated in the last 12 days. The ISRO also stated that a total of 14.4 cm of land subsided in ten months. Satellite images were also included in ISRO's report.
Meanwhile, Uttarakhand government has started steps to evacuate people from danger-prone areas based on the ISRO report.