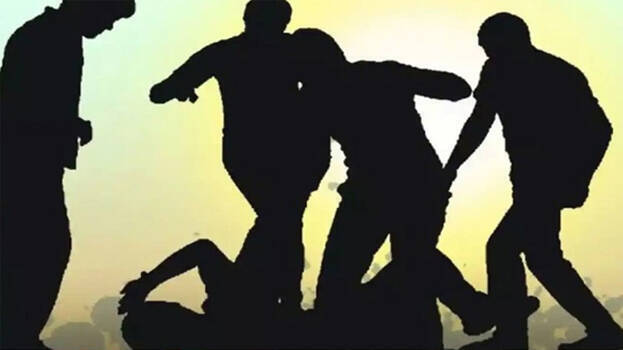 The capital is slowly turning out to be a den for gang criminals and ruffians that are considered a serious threat to society. For a long, these gangs were elusive and seldom appeared in public. But with a bevy of incidents in the past week, it is confirmed that the old gangs and the new ones are working tirelessly to bring back their lost sheen. A youngster was taken by a gang to a deserted building and was beaten to death, mercilessly. All for a spat of words regarding a mobile phone. The victim was identified as Sabu and two criminals associated with this crime have been arrested.
In Kanniyapuram, two brothers who are known history sheeters attacked a frail middle-aged man and shockingly threw him into a well nearby. With many injuries, the victim unbelievably escaped with the help of fellow residents. The victim, in this case, was the brother of the chief minister's private secretary. The assailants hurled bombs at police and later aimed an axe at the forces who came for arrest. Having enough of the drama, It was the people of Kanniyapuram who showed rare guts to bring down these assailants and hand them later to the police. The people admit to these gangs using marijuana and other illegal drugs, but the police forces act blind to these words since these gangs are back in full throttle and can inflict more pain beyond anyone's apprehension.
Just days before, Trivandrum saw a comeback of the notorious old gangs that reigned fear in the city decades back. In Pattur, a gang attacked another with machetes and fled to Tamil Nadu in fear of arrest. Another infamous criminal flaunted a knife in public glare to end a dispute over car parking. Why these gangs act with impunity is more or less connected to the lethargic attitude of the police forces. Many within the political circle and police forces share a concordant relationship with these criminal gangs. The police will curry-favor these lots just to stay out of any worry coming their way. These groups have now found a niche in the sand mafia clique and draw a good lot of money while the police stay tacit knowing all the ill deeds happening right under their nose.
The high revelry of these gangs is centered in Trivandrum, which is the real irony of all—The state capital that houses the chief minister and many other prominent figures in the government. The unholy nexus of these gangs with the government and police give a prelude to the perfunctory attitude of the government in taking any stern actions. Narcotics selling has been rampant in the state, and many are connecting this to the resurrection of old criminal gangs in the city.