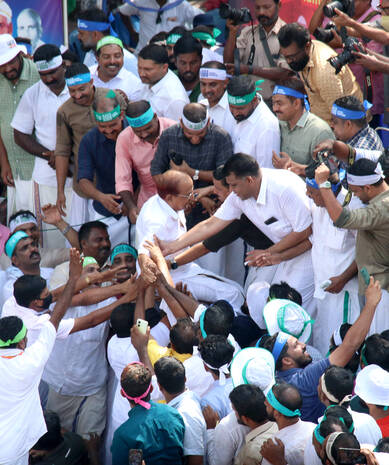 THIRUVANANTHAPURAM: Muslim League All India General Secretary PK Kunhalikutty said that the people of Kerala are very worried about the condition of the state under second Pinarayi government. He was inaugurating 'Save Kerala secretariat' march organised by Youth League.
"Kerala ranks seventh in the top 10 list of indebted states. In Sri Lanka, the people protested in the streets when country suffered from huge debts due to bad governance. Don't let that happen here. The law and order in the state is destroyed. It is a collusion between goondas and police. There is no audience to watch match in Karyavattom ground. There are no employment opportunities and good educational facilities. The universities have no standard. The students fly abroad to study. Only the party workers have jobs. The party is doing a Bengal model administration. They are trying to implement western methods in education that is against Islamic methods. While trying to implement reforms, the left government should consider the religious faith of others as well.", said Kunhalikutty.
Youth League members and Muslim League leaders participated in the event.