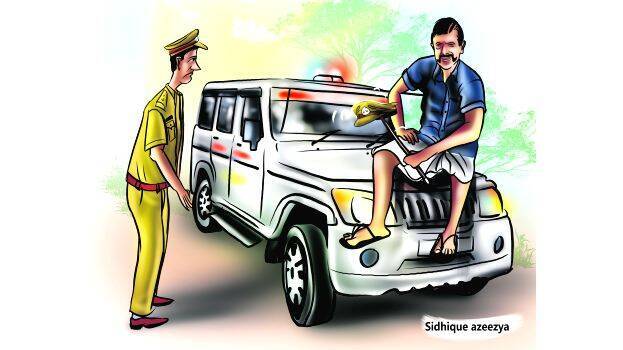 THIRUVANANTHAPURAM: The police officers who are friends with the goondas are stopping the prevention detention under Kaapa. Kappa will be imposed if one case is punishable for 5 years, two cases are punishable by one to five years or three cases are at the trial stage. 7 years of criminal history will also be checked.
The goondas are saved by including wrong information in the application provided to the collector who orders preventive detention. The case numbers, departments and sections will be wrongly mentioned. The error will be detected when the application is forwarded to the legal experts by the collector. With this, the collector cannot issue an order. Even if the Collector issues an order, the goons will get away with pointing out the mistakes of the police in appeals in the Kaappa Board and the High Court. Most of the stations do not have 7 years of data on goondas and regular criminals.
A police officer will prepare the goonda list and application for preventive detention. Kaapa cell which was assigned for this purpose is now inactive.
There is a history of senior police officers in the capital city stepping in to save their favourites from the preventive detention. There is no mechanism to monitor that the goondas deported under Kaappa and also to ensure they are not entering own district.