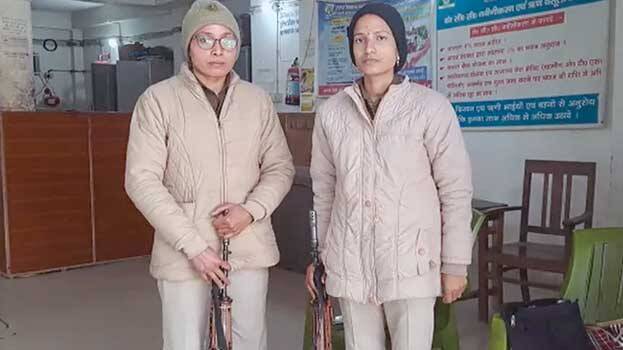 PATNA: Two women police officers who showed courage to stop a bank robbery in Bihar are being lauded for their act. The incident happened in Bihar's Hajipur at Bihar Gramin Bank in Senduari Chowk of Sadar police station area at 11 am yesterday morning.
The three thieves tried to enter the bank when Juhi Kumari and Shanti Kumari were sitting at the entrance of the bank. When asked if they had anything to do at the bank, they said yes. On being asked to show their documents, one of the men drew a pistol, but both Juhi and Shanti leapt to their feet and challenged them. They pulled out a gun when asked to show the passbook. The two cops together faced the thieves. When Juhi raised her gun and was about to shoot them, they ran away.

Shanti Kumari said the thieves tried to snatch their rifles. However, they decided no matter what happens, won't let them rob the bank or take our weapon, she said.
Police said an investigation has started. The women cops showed exceptional courage and managed to scare them off. There was no firing. The cops will be rewarded, said senior police officer Om Prakash.