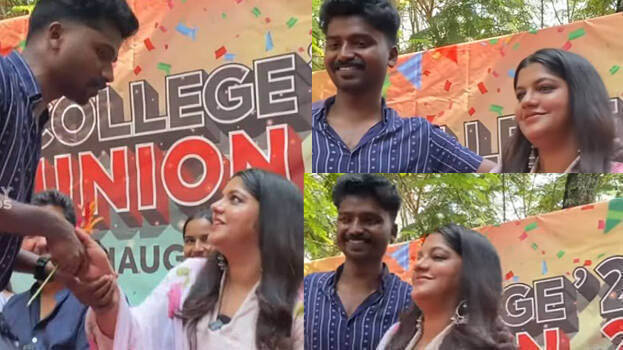 KOCHI: Actress Aparna Balamurali said the bad behaviour from the law college student in Ernakulam pained her. She was reacting to the incident where she felt uncomfortable when the student made her stand up and tried to put his arm around her for a picture when she came for the promotion function of her film 'Thangam' releasing on January 26.


The actress said that it is serious that a law college student did not understand that it is wrong to touch a woman's body without her permission. It was not even right to make her stand by holding her hands. He then made her stand up by putting his arm around her for a picture. This should not be shown to a woman. I am not filing a complaint as I don't have the time to go behind it. My objection is the reply for it. She said the organisers had immediately expressed regret for the incident.
Meantime, the law college union also expressed regret for the bad behaviour.