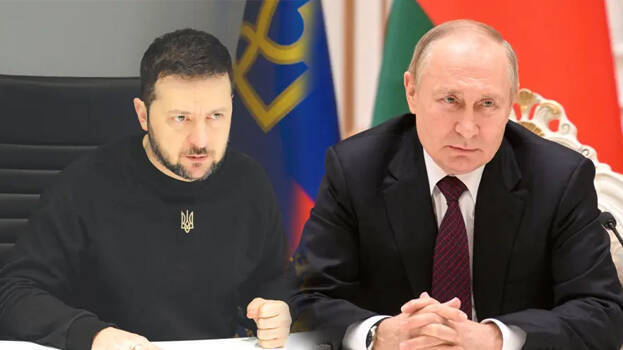 Ukrainian president Volodymyr Zelenksy ridiculed kremlin supremo Vladimir Putin saying he is unsure whether the latter is alive or not. He went on further to say it is not Putin but some other devious mind orchestrating every move of destruction from the kremlin. The commentary from the Ukrainian head came while addressing a talk at the world economic forum in Switzerland.
Zelensky said "sometimes it gets difficult when big powers urge for peace talks with Russia. Because I don't know who to talk with, definitely not Putin. He is not present anywhere, sometimes he makes occasional cameos on the video screen, that's it".
After Zelensky's comment gained media attention, the kremlin hit back with a scathing response through spokesperson Dmitry Peskov. He took to telegram to make his response saying Zelensky's comment was as puerile as his actions and assured the Ukrainian president will get to know whether Putin exists in the coming days.