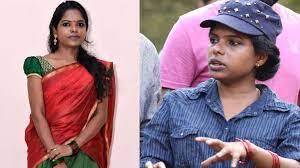 TRIVANDRUM: The mystery over Nayana Surya's death is still a tangled mess while the brother of the young assistant director has given statements against the police for deviating the case purposefully. Madhu, brother of Nayana Surya appeared before DYSP Jaleel to give the statement that questions the ill motive worked out by the museum police.
Nayana's death is suicide and if the case gets prolonged, it will bring humiliation to the whole family— this is how museum police coerced the victim's family to end the case, according to the statements given by Madhu. Yesterday Madhu came along with a relative to the crime branch office to register the statement. The procedure took around four hours to complete. His statements also mention Nayana's close friend Merin and the call Nayana made to her mom just hours before death.
The crime branch has assured a proper investigation into the case that has got wider media attention.