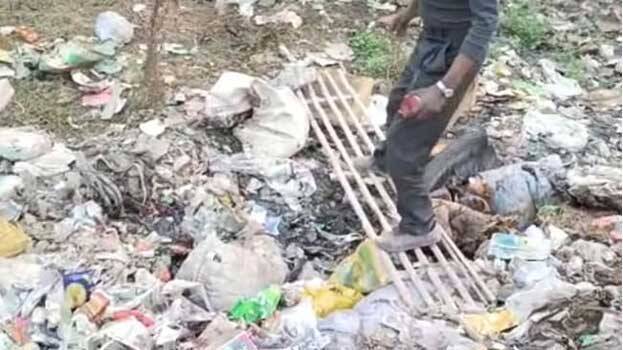 LUCKNOW: A man who killed his wife's lover and chopped the body into pieces has been arrested. He has been identified as Meelal Prajapathi, a native of Uttar Pradesh's Ghaziabad. The victim is Akshay, a native of Ghaziabad. Meelal's wife was in a relationship with Akshay and when he reached their house, she had made tea for him. However, the boiling tea fell on Meelal's daughter's feet. Meelal returned and took his daughter to the hospital. She got admitted in the hospital as her burns were serious.
Meanwhile, Meelal told his wife to call Akshay to help her as he would be in the hospital with his daughter. After Akshay reached home, Meelal slit his throat. He chopped the body into twelve pieces, stuffed in sacks and threw them on a garbage dump in Ghaziabad.
Seeing the body parts at the garbage dump, the locals informed the police. Meelal was arrested after an investigation.