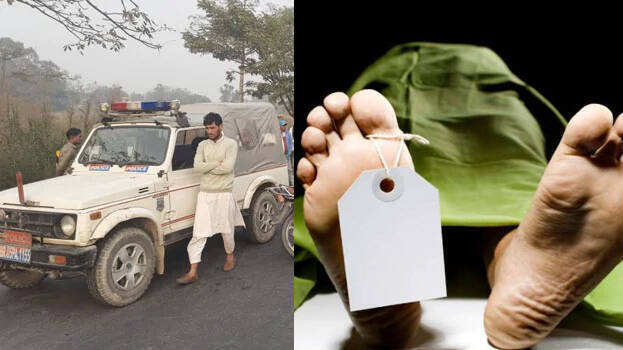 PATNA: An old man, who was trapped on the bonnet after hit by a car was dragged for 8 kilometers. Seeing people following him, the driver suddenly hit the brakes after which the victim fell on the road and was trampled to death. The cruel act happened on the national highway 27 in East Champaran of Bihar. The dead is 70-year-old Shankar Chaudhar, a resident of Bangra Chowk under Kotwa police station. The occupants of the car fled.
Shankar was crossing NH 27 when the speeding car from Gopalganj town rammed into his bicycle. Shankar was thrown on the bonnet of the car after the collision, after which he caught hold of the wiper and clung to it. He kept on shouting and pleaded to stop the car. The people on the road also screamed at the driver to stop his vehicle but he kept driving at the same high speed. He suddenly hit the brakes after noticing that people were following him. He fell down in front of the car and the driver ran away. He died on the spot itself.
A search has been intensified for the occupants of the car. The police have taken the car into custody. The owner is being traced.