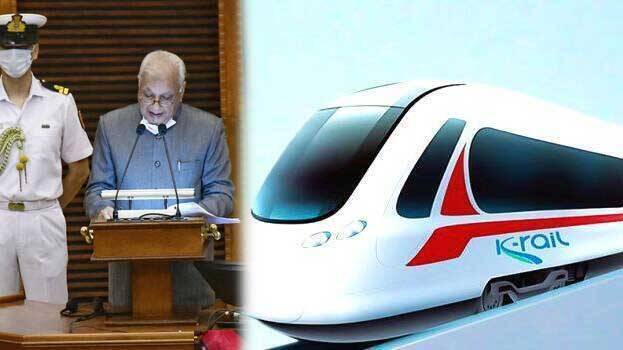 THIRUVANANTHAPURAM: Governor Arif Mohammed Khan said the state government has not abandoned the ambitious Silver Line project. The Detailed Project Report (DPR) has been approved by the state and has been submitted to the railway ministry for approval. Silver Line is needed to ensure a faster and effective mode of transport for the people of the state, said the Governor in his policy address at the eighth session of the 15th Kerala Legislative Assembly.
The governor's policy address enumerated the achievements of the state. In his address, the Governor highlighted that Kerala is ahead in sustainable development and the state has achieved a proud economic achievement. The Governor said that the legislatures of the states should be protected and the legislative power of the states should be protected.

The Governor in his address said Kerala has achieved economic growth despite crisis. Attained 17 percent growth. The development policy of the state is for the weaker sections. The Life Mission project will continue. Was able to attract investments. The state is at the forefront in solving unemployment. The goal of the state is sustainable development. The Kudumbashree project is a matter of pride. There was a major growth in the industrial sector. Economic federalism is strong. Kerala is a non-segregation state. The Governor said the state is moving forward by accepting diversity.