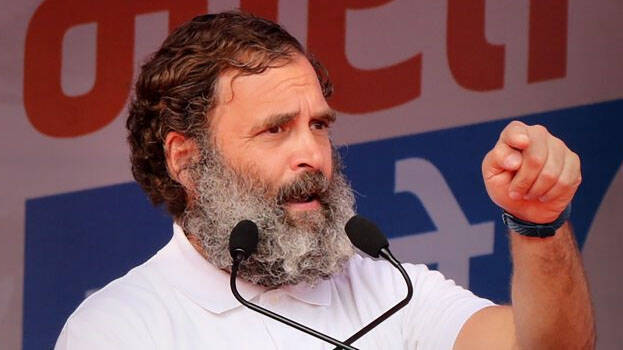 NEW DELHI: Congress leader Rahul Gandhi announced that Jammu and Kashmir's statehood will be restored if Congress comes to power. He was speaking during Bharat Jodo Yatra that has entered Jammu and Kashmir. "Statehood is your biggest issue. To reinstate statehood, the Congress will use our full power.", he said.
Senior Congress leader Digvijay Singh asked where is the proof regarding India's surgical strike in Pakistan. "BJP had made several claims about the surgical strike. But there is no proof of this till date.", he said.
Rahul Gandhi's Bharat Jodo Yatra resumed with high security of police, CRPF and central agencies in the context of twin blasts in Jammu. These security measures were taken due to the safety concerns.
Bharat Jodo Yatra will end on January 30. Rahul Gandhi will hoist the national flag at the conclusion of the Bharat Jodo Yatra at the Congress Jammu and Kashmir State Committee headquarters in Maulana Azad Road, Srinagar. The flag hoisting ceremony will be held under the leadership of party office secretary Muhammad Anwar Bhatt. Rahul Gandhi will hoist the national flag at Banihal in Jammu on 26th, the Republic Day. Then he will reach Kashmir Valley on 27th after crossing Jawahar tunnel.