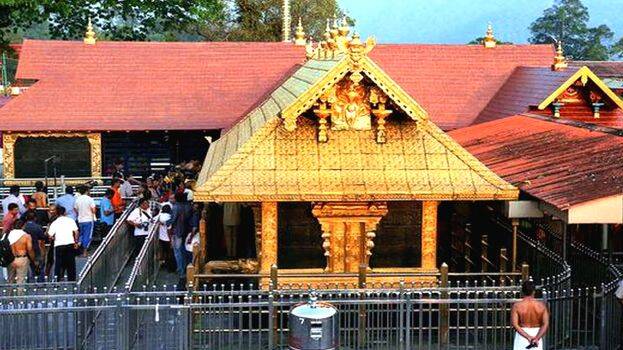 SABARIMALA: The assurance given to the High Court by the Devaswom Board that the monetary offerings (kanika) in the Sannidhanam's new treasury will be counted by January 25 will not be fulfilled. Only one of the three large heaps was counted with one day left. This took about ten days.
The Devaswom Board informed the High Court that 479 employees have been appointed. In the beginning, there were less than 150 employees for this. The counting started from Makaram 2nd.
700 employees are counting the coins after the closing of the temple. Lack of modern facilities and lack of experienced staff is the problem.
The Devaswom board became alert after the Kerala Kaumudi report on kanika offerings getting damaged as they were left uncounted. The notes got damaged as betel leaves and nuts were also included in the offering. The Devaswom Board did not disclose how many notes were destroyed.
Dust in the huge copper vessel (bhandaram) and bad food have affected the health of the employees.
Not being able to go home even after being in duty for 60 days in a row has put many people under stress.
No counting machine, double loss for board
There was difficulty in counting the coins even in 2017. At that time, Dhanalaxmi Bank had provided modern machines. Coins that were put into machines would be counted, sorted and dropped into bags. Employees were only needed for sewing and tying bags. But machines were not used after that. There is only a note counting machine. Using employees to count money is a double loss for the Devaswom Board. Most of the people assigned to Sabarimala duty are temple employees in the state. Instead of them, temporary staff will have to be appointed in the temples. Those on Sabarimala duty should be paid duty allowance in addition to salary.
"Those who work in the counting duty are really tired. It is unable to say when the counting will be completed. New employees should be brought in after granting leave to existing staff and complete the counting before Kumbhamasa pooja.", said G Baiju, General Secretary, Travancore Devaswom Employees Front.