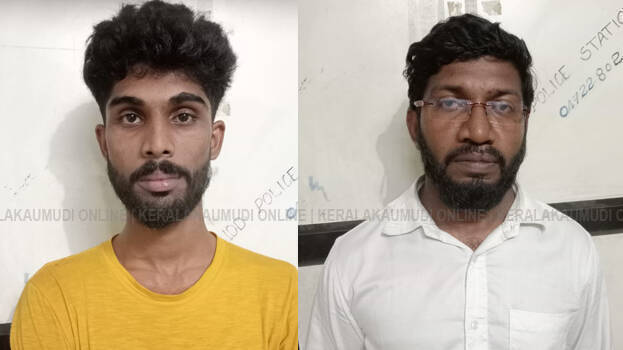 NEDUMANGAD: Three including the father, were arrested in the case of marrying off his 16-year-old daughter to the rape accused. Nedumangad circle inspector Sathish and his team arrested Al Ameer (23), a native of Panavoor in Nedumangad, Ustad Ansar Sawath (39) who conducted the marriage, and the girl's father. The marriage took place secretly in the presence of Al Ameer's relatives at the girl's house on January 18 at 8 pm.
Ameer arrested in 2021 for sexually abusing the same girl, was released from jail four months ago. He then approached the girl's father and told him that he would marry her and asked him to avoid the case against him. He then agreed to his demand. As the girl's father's is a diabetic, his toes have been amputated. The plus two girl's mother, died earlier. An enquiry conducted found that the girl was forced to marry the rape accused.
The three were arrested on the basis of the girl's statement. Ansar is Ameer's neighbor and an Ustad in a mosque in Thrissur. All the three will be produced in court today.