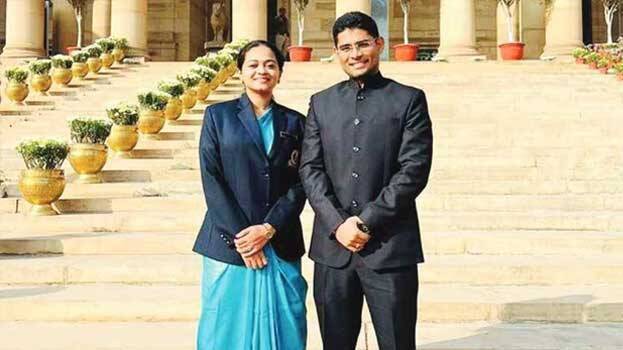 Kottayam native Arya R Nair, who got the 113th rank in the civil service exam, is becoming a role model for the younger generation through her marriage. Arya is different from today's generation, which spends a lot of money and time unnecessarily on weddings and related functions.
Nowadays, the wedding ceremonies in Kerala will come to an end only after the save-the-date photo shoot, mehndi, haldi, DJ, reception, and post-wedding photo shoot. However, Arya and her fiance Shivam Tyagi are taking up the education expenses of twenty children by avoiding the wedding celebrations. The decision to keep their marriage simple was made jointly by Shivam and Arya.
The marriage will take place on January 27 at the sub-registrar's office in Pampady. Arya is the daughter of Kooroppada native retired Joint Labour Commissioner G Radhakrishnan Nair and retired teacher Sujatha. Arya is currently undergoing IRS training in Nagpur. She will enter service by April.