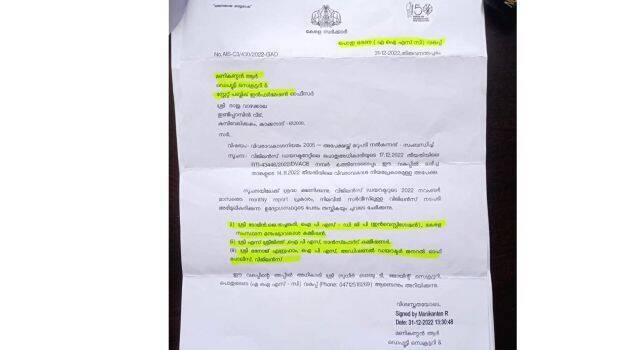 THIRUVANANTHAPURAM: Vigilance Director additional DGP Manoj Abraham said that the allegation against him regarding vigilance measures against IPS officers is not correct.
He informed that there is no vigilance action against him including expedite investigation.
He was responding to the reference in the news published in Kerala Kaumudi yesterday, 'From DGP to ASI among those facing vigilance investigation'.
In a private complaint filed by an individual in Muvattupuzha vigilance court alleging that he had acquired illegal wealth and misused his official position, the vigilance team conducted a speedy investigation and informed the court that there was no evidence. Vigilance Court Special Judge PP Saidalavi accepted the vigilance report on December 2 to stop further proceedings in the petition due to lack of evidence. The ADGP also informed that the private plea was rejected on the same day.
Meanwhile, as per the application under RTI Act ADGP Manoj Abraham has been included in the list of officials facing vigilance action in the reply given by R. Manikandan, Deputy Secretary, Public Administration Department and State Public Information Officer. According to the RTI reply number AIS-C3/430/2022-GAD dated December 31, vigilance proceedings have been taken against DGP Tomin Thachankary and ADGP S Sreejith. The 'Kerala Kaumudi' report was published based on this information.
It is reported that the delay in the court order reaching the Public Administration Department of the Secretariat and becoming an official document has led to such a reply. State Public Information Officer R. Manikandan said that his reply was based on available details. The Public Administration Department will investigate the error in the RTI document.