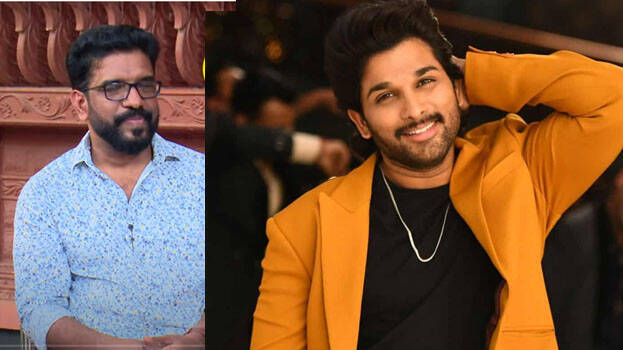 There are many challenges in dubbing a song from one language to another. The meaning should not change, the lyrics should be according to the lip movement of the actor or actress seen in the video and so many things should be taken care of.
Siju Thuravoor and Shyama Siju are the hit couple in Malayalam who write such songs beautifully. Both shared their experience with Kaumudy Movies.
Siju says that Allu Arjun is the South Indian actor he has seen the most. 'I met Allu for the first time in Ernakulam and it turned into a good relationship. He would recognize me wherever we meet. Once I went to Hyderabad for a film work. While I was sitting in the studio and writing, Allu came there. I wanted to take a selfie with him before leaving. A boy from the studio came and said that Sir, Bunny sir is calling. I was shocked and surprised. When I went, Allu Arjun and his father were there. He renewed his friendship and I went back after taking photos.", he said.