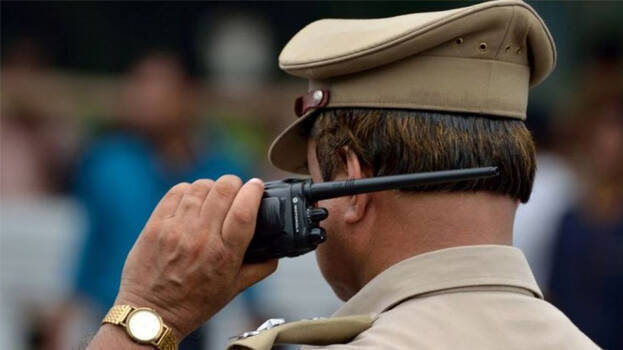 THIRUVALLA: A female doctor who quarrelled with a fellow passenger for talking loudly during the train journey, was taken into custody for allegedly grabbing a policeman's mobile phone and throwing it out. However, the female doctor claims that the phone fell down during the tussle. She was brought to Kollam railway station, but was released as the police officer had no complaint. VS Betty, doctor at Thiruvalla Taluk Hospital and a native of Thiruvananthapuram Vettukadu was arrested.
The incident took place between Sasthamkotta and Kollam on the Venad Express to Thiruvananthapuram on Tuesday evening. Betty questioned a passenger in the compartment for talking loudly on the phone. When other passengers also intervened in the problem, two policemen who were on the train arrived.
They tried to take Betty to another compartment. Meanwhile, the doctor questioned that a policeman had recorded her video. She also tried to grab the phone. The phone was lost during the tussle. The doctor was allegedly taken into custody for taking the phone and throwing it away. The doctor, who suffered health problems at the station, was taken to the General Hospital and released with her husband and brother. The policeman's phone has not yet been returned.
What the female doctor said:
I had severe headache due to double duty at the hospital and was travelling on the train. I asked another passenger to lower his voice as he was talking loudly on the phone. He did not like this and asked me to file a case. I reported this to the police who were on the train. The police officers, who did not like the complaint, shot my video saying that there were no sections to file a case. I tried to grab the phone. Meanwhile, they tried to grab my phone as well. The policeman's phone was thrown out during the tussle.