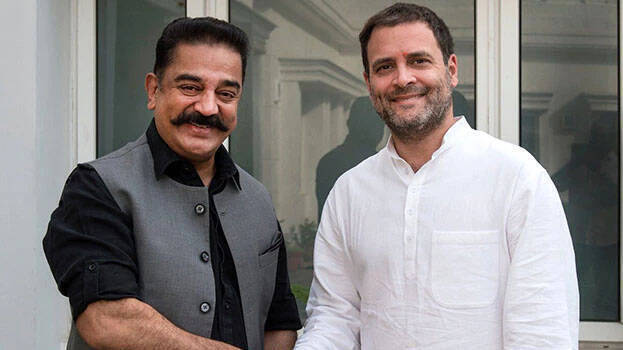 CHENNAI: Kamal Hassan's 'Makkal Needhi Maiam' party might join the UPA alliance in the next Lok Sabha elections. 'Makkal Neethi Maiam' has announced its support to the Congress candidate EVKS Elangovan, who is contesting in the Erode East by-election with the DMK alliance.
Kamal Haasan said that his party will work for the victory of the Congress state president Elangovan. Kamala Haasan's announcement came after meeting with Elangovan. Tamil Nadu Chief Minister MK Stalin thanked him for the support.
Meanwhile, Kamal Haasan clarified that he cannot decide on the alliance for the next Lok Sabha elections now. He added that differences with some parties should be forgotten for the benefit of the country.