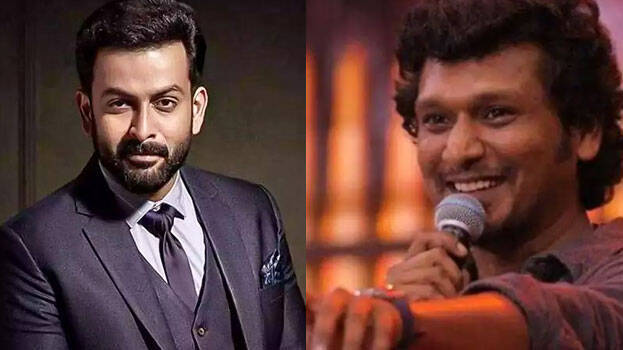 Prithviraj has proven his talent in the Malayalam film industry across several fields- acting, singing, direction and being a producer who delivers quality content. Not only in Malayalam, but Prithvi has also made strong connections in other language movies. Recently in an interview, Prithviraj spoke about director Lokesh Kanakaraj, who is one of the most sought-after directors in the Tamil film industry.
In an interview, Prithviraj said he knows the basic thread of Lokesh's films for the next ten years, including that of Thalapathy 67 and Kaithi 2. The actor also revealed that Lokesh has spoken about a spin-off of Suriya's character Rolex, which was shown towards the end of Kamal Haasan's blockbuster Vikram. On a positive note, Prithviraj added that Lokesh already has scripts ready for the next twelve years and only needs to decide which one to do. After this, many trolls came against Prithviraj on social media. But now director Lokesh Kanakaraj has come up with a revelation that confirms what Prithviraj said.
In an interview, Lokesh said that he and Prithviraj had decided to work together in a film but it did not happen. "When I spoke to him, I told him the line-up of my upcoming films. He got excited hearing that", Lokesh said. Lokesh added that Prithviraj had said that he need not write scripts for the next ten years.
KAAPA is Prithviraj's last release which was directed by Shaji Kailash after 'Kaduva'.