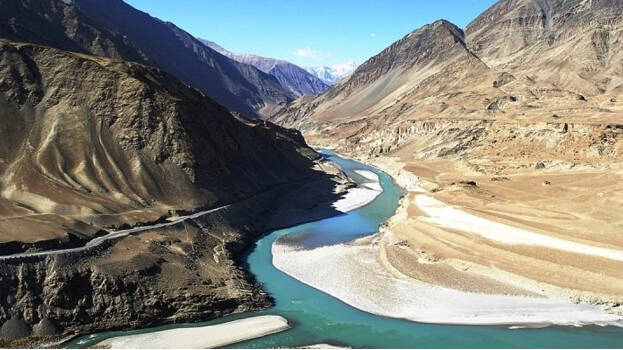 NEW DELHI: India has issued a notice to Pakistan seeking a modification to the 1960 Indus Water Treaty (IWT). The notice was issued on January 25 through the respective Commissioners for Indus Waters. The action is as per the terms of the treaty agreement. This notice is for Pakistan to participate in India's negotiations to amend the treaty within 90 days.
"The objective of the notice for modification is to provide Pakistan an opportunity to enter into intergovernmental negotiations within 90 days to rectify the material breach of IWT. This process would also update IWT to incorporate the lessons learned over the last 62 years," said sources.
The move comes after Pakistan rejected India's efforts over the past five years to resolve issues related to the Kishenganga and Ratle Hydro Electric Projects. In 2015, Pakistan had asked for a neutral expert to look into the issue of both projects. In 2016, it unilaterally retracted this request and proposed that a Court of Arbitration decide on its objections.
But India was adamant that a neutral expert committee should look into the matter. In September 1960, India and Pakistan signed the Indus Water Treaty after nine years of negotiations. The agreement is related to the sharing of water in various rivers that pass between the two countries. The World Bank was the signatory to the agreement as arbitrator.
India controls the waters of the three eastern rivers, Beas, Ravi and Sutlej. Meanwhile, Pakistan controls the three western rivers, Indus, Chenab and Jhelum. 20 percent of the Indus River is in India and the remaining 80 percent is in Pakistan. According to this agreement, water can be used in the western river waters for purposes such as power generation, navigation and fish farming without limitation. The Indus Water Treaty is considered one of the most successful water-sharing efforts in the world today.