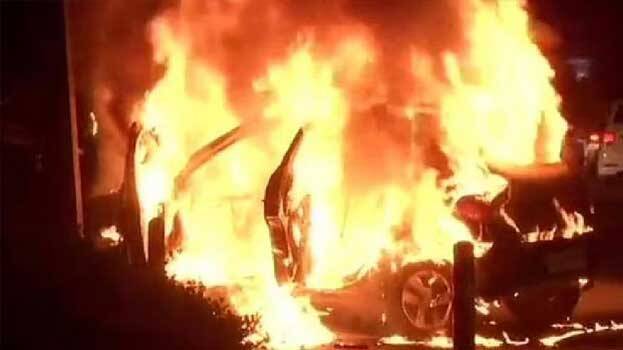 CHENNAI: A doctor sets his Mercedes car on fire due to failed relationship. The incident took place on Thursday in Kancheepuram, Tamil Nadu. Investigators say the 29-year-old doctor was being treated for depression. The youth hails from Dharmapuri district of Tamil Nadu.
The youth was in love with a girl who was his classmate in a private medical college in Kancheepuram. The two ended their relationship a few years ago. After this, the doctor, who went through depression, continued to undergo treatment.
The police suspect that the car was set on fire as part of suicide attempt. After setting the car on fire, the youth sat in the car. He set the car on fire near the pool where he used to spend time with his girlfriend. The youth, who was inside the car for a long time, got out after facing breathing difficulty. Then the locals informed the fire force. Police say the car was completely damaged.
The police stated that the woman, who was the doctor's girlfriend, was not in the car. The police also said that they found the woman's phone number and made sure she was safe.