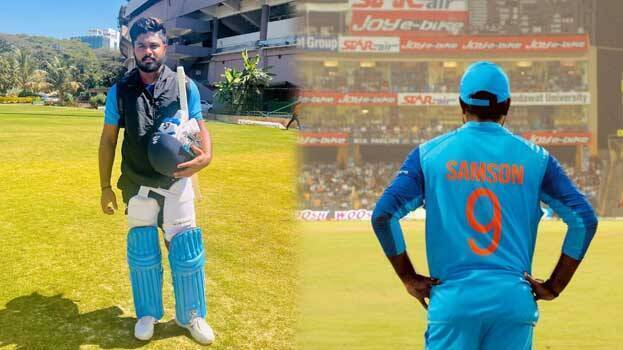 Malayali cricket player Sanju Samson is returning to the field after recovering from injury. The cricketer announced the good news to his fans by sharing a picture of him during practice.
Sanju suffered a knee injury during the T20I against Sri Lanka earlier this month and was sidelined. Following this, Sanju was not included in the squad for the series against New Zealand. The cricketer recently shared a video of his fitness test at the National Cricket Academy. He said that the injury has healed and is not serious and may return to the field soon.
Sanju came to NCA to get fitness clearance. The player may be considered for the upcoming series if it is confirmed that he has recovered from the injury during the tests conducted here. The player also needs NCA clearance to play for Kerala in the Ranji Trophy.