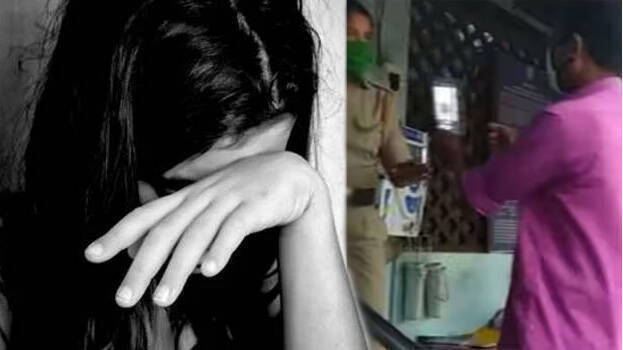 KASARGOD: A police officer has been suspended for barging into a house and groping a woman. VP Pradeepan, a senior civil police officer of the Kannur AR camp, faced departmental action over the incident that took place in Kanhangad in Kasargod yesterday. The accused committed the crime under the influence of alcohol.
It is reported that Pradeepan had known the complainant for more than five years. The accused had financial dealings with the woman's mother when he was working at the Kanhangad station. The accused groped the young woman while asking them to return the money he gave them during the Covid period. Upon hearing the noise, the locals rushed to the spot and detained Pradeepan. Following this, the Hosdurg police came and arrested him.
The accused, who was taken to the station, was later admitted to the district hospital for treatment after he complained of feeling unwell. Sources related to the police force informed that there are other cases of similar nature against him. Three cases were registered against Pradeepan in the Kannur district. Meanwhile, footage of the Pradeepan arguing under the influence of alcohol at the Pariyaram police station in 2021 has come out. Although a departmental inquiry was announced against him in the incident back then, no action was taken.