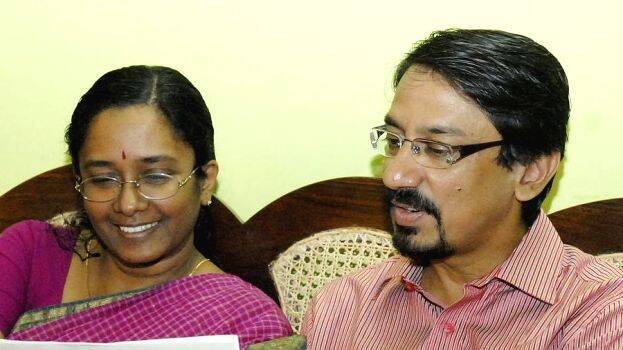 THIRUVANANTHAPURAM: Home Department Additional Chief Secretary Dr V Venu, who was involved in a car accident in Kayamkulam three weeks ago, wrote on Facebook that it was his stupidity that caused him the injury.
'The impact was limited to this as I was wearing a seatbelt. Airbags were also present to protect those up front. However, I had removed the top belt and used only the bottom belt. That's why only I got injured so much. If I hadn't done this stupidity I would have escaped without a scratch. I am requesting everyone to wear seat belts while travelling in cars. Not just those in the front seats, passengers in the middle and back seats must also wear seat belts,' Dr Venu wrote.
Dr Venu is currently resting at home. His wife and Local Self Government Department Additional Chief Secretary Sarada Muraleedharan and son Sabari are recovering.
'Considering the severity of the accident, I must admit that my skull fractures and other wounds were rather minor. I still have problems speaking, which is why I am not answering calls. Sarada needs complete rest due to fractured ribs. Visitors are prohibited,' he added.