Shashi Tharoor MP said that he is not a person who runs away from challenges. In an interview to Kaumudy TV's Straight Line, Tharoor said that he is an Indian citizen.
'I have never hidden anything in my life and that was my problem. There is a belief that there is no point in hiding anything in life. I have openly said a few things on every subject. I think and say what comes to my mind.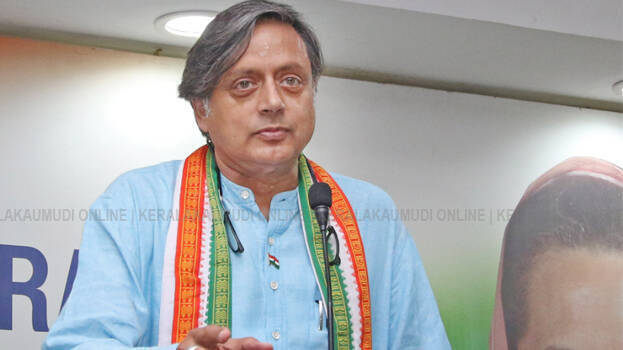 There has been a lot of energy and enthusiasm among the Congress workers who attended the Bharat Jodo Yatra. My confidence has increased. There is a change in Rahul Gandhi's image also. The BJP members have been walking around saying 'Pappu' for many years. Rahul worked sincerely non-stop for 130 days on this journey. He had convened 12 to 13 press meets. Has our Prime Minister held a single press conference?' asked Tharoor.

Tharoor also stated that it is impossible for the BJP to get a clean sweep. 'In the upcoming elections, either Modi-Shah rule will continue or a government with cooperation of all parties. In my opinion, BJP will lose votes. BJP will lose at least 50 seats in 2024,' said Tharoor.