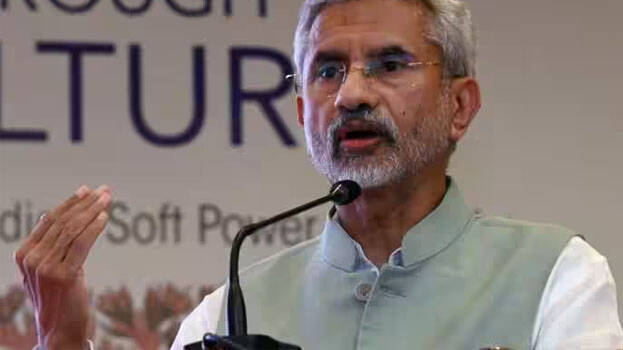 NEW DELHI: External affairs minister Jaishankar in a recent event juxtaposed the art of diplomacy with great epics such as Ramayana and Mahabharata. The minister hailed Lord Krishna and Hanuman for being the greatest diplomats the world has ever seen. Jaishanakar's latest book "The India Way: Strategies for an Uncertain World," has been translated into Marathi. An event was organized for its release in Pune where the Minister gave his insights on diplomacy connecting the legends of Ramayana and Mahabharata.
"The biggest diplomats in the world were Lord Krishna and Hanuman... If we look at Hanuman, he had gone beyond diplomacy, he went ahead of the mission, contacted Sita and set Lanka on fire too. Krishna is the manifestation of the word perseverance and had a savior faire to outclass anyone."
The minister also took time to lambast neighboring Pakistan for involving in human rights pantomime on the international stage, while giving a conducive environment for terrorism to sprout. The minister also made remarks on the present financial predicament of Pakistan saying the country is isolated only for its past endeavors of taking the unusual path of militancy laced with theological notions.