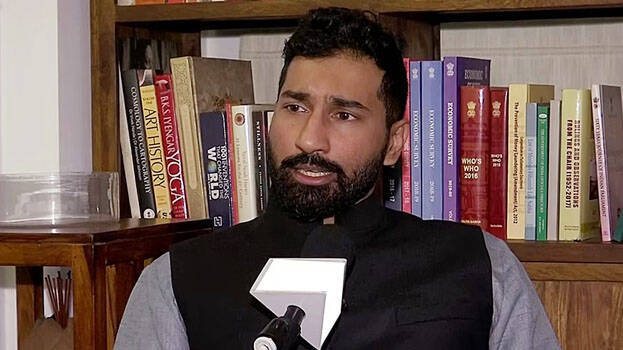 NEW DELHI: Following his resignation from party posts for his stand against BBC's controversial documentary on Modi, Anil Antony once again criticized the Congress on Sunday. He criticized Congress and the BBC, by tweeting an Indian map without Jammu and Kashmir, which was shared by the British broadcaster.
"Some past shenanigans of BBC , repeat offenders questioning India's territorial integrity, publishing truncated maps without Kashmir. Independent media without vested interests indeed, and perfect allies for the current @INCIndia and partners", he tweeted.
Anil also tagged AICC general secretary Jairam Ramesh and spokesperson Supriya Srinate in the tweet.
Earlier, Anil Antony, son of senior leader AK Antony, has come out in support of the central government's stand banning the BBC documentary. Anil Antony's stand drew criticism as Congress supported the documentary at the national level. After this, he resigned from the posts of KPCC Digital Media Coordinator and AICC Social Media National Coordinator due to widespread criticism.