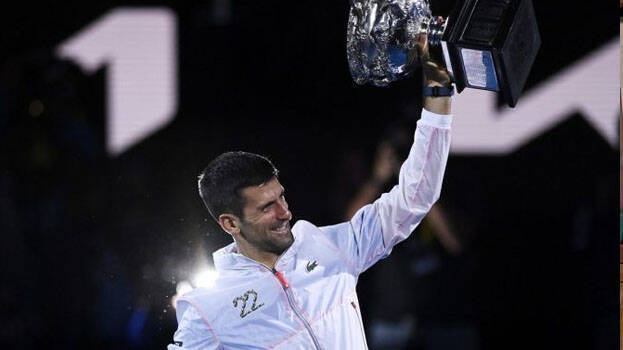 MELBOURNE: Serbia's Novak Djokovic has bagged his tenth Australian Open title. In the final, he defeated Stefanos Tsitsipas of Greece for 6-3, 7-6 (7-4), 7-6 (7-5).
While Djokovic easily won the first set, the second and third sets took the game to a tie-braker. With this victory, Djokovic has levelled with Rafael Nadal's record of winning 22 Grand Slam crowns, the highest in history. Djokovic has also reclaimed his world number 1 position. He couldn't play at the last Australian Open due to not taking Covid vaccine.
In women's category, Belarus player Aryna Sabalenka bagged the Australian Open title by defeating Elena Rybakina of Kazakhstan. Score: 4-6, 6-3 and 6-4.