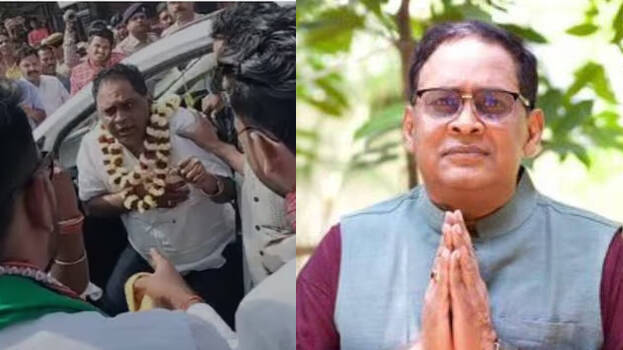 BHUBANESWAR: Odisha health minister Naba Kishore Das, who was earlier shot from point blank range died. Today morning, the minister was attacked in the busy square in Odisha's Brajarajnagar by ASI Gopal Das. Das fired twice at the health minister who was airlifted to the Apollo hospital in Bhubaneshwar, where he died hours later. The ASI was in the health minister's security convoy and ambushed an attack while the minister was stepping out of his car.
Odisha chief minister Naveen Patnaik said the incident elicited shock since it came from the police revolver meant to shield the same minister. Naba Das joined BJD from congress just back in 2019. The situation in Odisha is learned to be tense with unrest brimming after the death got announced.
The reason behind the attack is still not revealed. The attacked police officer is being questioned by senior officials in Bhubaneshwar.