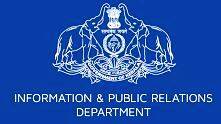 TRIVANDRUM: Journalist and the WIRE Editor Sidharth Varadarajan said the independent media is struggling to survive amidst a never seen hostility and censorship from the government. He was speaking at the Kerala information and public relations conducted seminar regarding the independent media at hotel Vivanta in the capital.
"The government initiatives should reach the people not through media but by other means. But the present scenario suggests the contrary as many elite media channels and news portals are working as a second fiddle to the government," Siddharth mentioned.
The former editor of the Hindu also mentioned the incarceration of Keralite Siddique Kappan and also the present tussle over the BBC documentary. Sidharth also questioned the motive of the Kerala media to deliberately distance from national issues in favour of the state. He prevailed upon the media houses to raise questions against the central government.