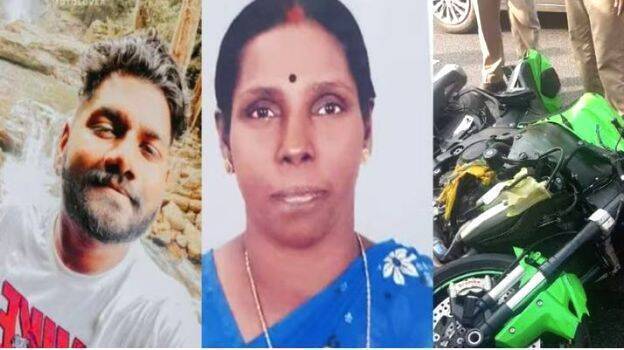 THIRUVANANTHAPURAM: There is no evidence of racing in the bike accident in Kovalam, said the motor vehicle department. The report said the cause of the accident was the woman's careless crossing of the road and excessive speed of the bike.

The accident did not happen during racing. There is no evidence of racing. The report of the motor vehicle department said the bike was travelling at a speed of 100 kmph at the time of the accident. The accident happened when the youth was returning after doing a reel for Instagram.
The incident happened Sunday morning near Vazhamuttom. Sandhya (53), wife of Ashokan of Panathura Thuruthy Colony died after hit by the bike. 24-year-old biker Aravind (24), only son of retired PWD officer Binu of Girideepam at Pottakuzhy in Pattom and Shine, died last evening.