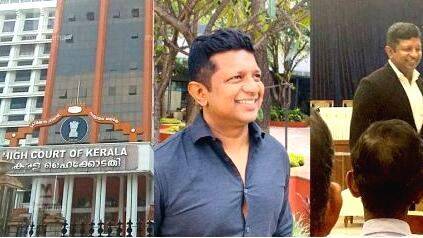 KOCHI: The state police chief has sought legal advice from the advocate general for further action on the allegation of Adv. Saiby Jose Kidangoor taking huge sums of money from the parties on the pretext of bribing high court judges.
Following the High Court Registrar General's letter, Ernakulam City Police Commissioner K. Sethuraman was asked to conduct a preliminary inquiry and submit a report by the DGP. The City Police Commissioner, who examined the witness statements, gave a report saying that a detailed investigation is necessary. DGP sought the legal advice of Gopalakrishna Kurup to get clarity on taking further steps based on this. It is alleged that Adv. Saiby accepted 77 lakh rupees from parties on the pretext of bribing high court judges Justice PV Kunhikrishnan, Justice Mohammed Mushtaq, Justice Ziyad Rahman
The Bar Council will seek an explanation
Yesterday's emergency meeting of the Kerala Bar Council decided to seek an explanation from Adv. Saiby. Some lawyers of the high court had complained to the Union Law Minister citing the allegations against Saiby. The complainants stated that they were afraid to reveal their names as this lawyer had high police, political, and gangster connections. The Law Ministry forwarded the complaint to the Kerala Bar Council Chairman for further action.